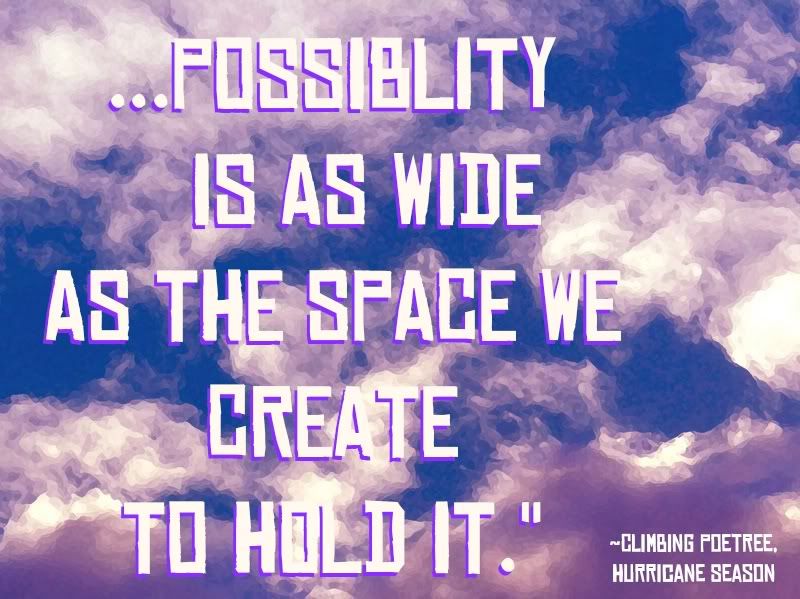 Overflowing Love Miracle Makers!
We hope this finds you surrounded in all the LIGHT YOU ARE!
We have been pouring our love, energy, and resources into some exciting endeavors, from Wassaic to Brooklyn, Haiti to Hawaii. We want to let you know about these inspiring undertakings, and ask you for your support!!!  
This email is a celebration of what's possible when we open ourselves to the power of GENEROSITY & RECIPROCITY. When we trump illusions of scarcity with the truth of OUR ABUNDANCE.
Thank you for taking the time to bear witness and give freely from the infinite wellspring within. Karma is a boomerang!!
May we all be boundlessly blessed,
Alixa and Naima
Sugacube-- our beloved recycled veg oil powered bus that faithfully carried us over 11,000 miles across the country to bring Hurricane Season to 65 cities and towns-- is getting revived for the next chapter of her mission!  
We've decided to donate her to the Freedom Food Alliance- a new coalition of food justice organizations, small rural and urban farms and community gardens coming together to form a rural-urban connection and facilitate the growth of fresh food, awareness and education. 
Sugacube will soon be bringing youth from Brooklyn up to Wassaic Community Farm, and transporting organic harvest back to the borough. We are thrilled that the bus will serve such a phenomenal mission, continuing Sugacube's legacy of facilitating access, healing, sustainability, and education for justice!!
May the blessings continue! 
The Hurricane Season Curriculum
is the expansion of Climbing PoeTree's groundbreaking multi-media show that draws vital connections between shared struggles and common solutions in a critical moment in human history. Given the enthusiastic response the performance has received in diverse communities across the nation, Alixa and Naima have assembled a dynamic team of innovative educators to develop a multi-media curriculum based off of Hurricane Season to expand the breadth and impact of this work.
The curriculum employs art and culture to help learners analyze systems of oppression and resistance, and uses a popular education model to build new leadership essential for fundamental social change. Comprised of interactive lesson plans that engage rigorous dialog, research, theatre of the oppressed exercises, hip hop poetry, video collages, visual art, and project based learning, the Hurricane Season curriculum aims to empower learners with the knowledge, creativity and passion to be effective leaders in movements for social justice.
The curriculum is being piloted for high school age youth through Flip the Table in NYC and college students at Susquehanna University this year!  
Please consider making a donation  
to support this all-volunteer curriculum development team in advancing this incredible project!! Our goal is to have all of the lessons plans, media and supportive materials completed and ready for general distribution for 2012!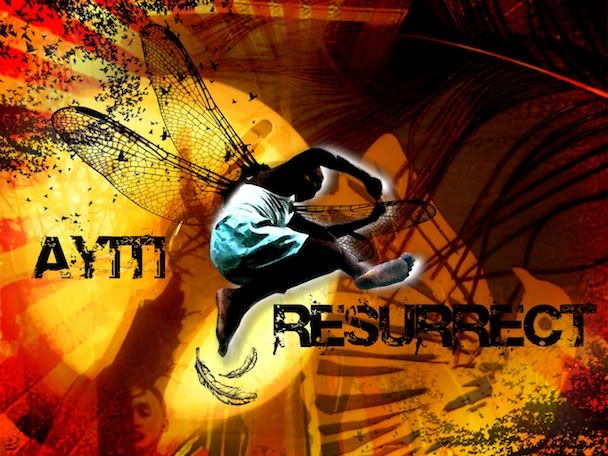 Granddaughter of Haitian inventor, Naima has been working since the devastating earthquake that struck Haiti in January of 2011, to enact her prayer: that Haiti's resulting resurrection outweigh the current catastrophe.
Ayiti Resurrect is a grassroots collective of visionary artists, holistic healers, and community builders with bloodlines in Haiti and the African Diaspora, working in collaboration with local Haitian organizations to help address the psychological, spiritual and emotional healing of the survivors of the January 12, 2010 earthquake.
Based on principles of solidarity, creativity and collective resilience, we built a relationship with a community in Comier, a rural area in Leogane, the epicenter of the earthquake. Last January, we partnered with local organizations and individuals to facilitate art and music therapy workshops, implement a mental wellness clinic, commemorate the anniversary of the earthquake, and build a monument to honor its victims.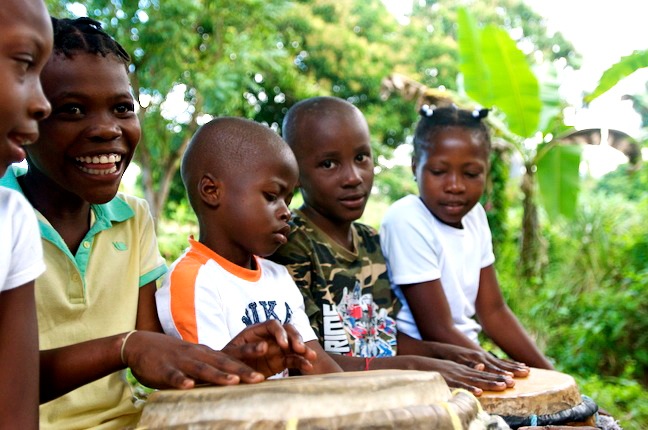 Right now we are gearing up to return to Haiti as a larger team to continue the healing project with a primary goal of implementing a programming model that can be sustained long after the delegation leaves. We are assembling an incredible team of holistic healers, artists, musicians, environmental innovators, and Kreyol and French-speaking mental health specialists to continue to assist the Comier community in charting their way back to wholeness.
 

interested in taking part?

We are now building our delegation of artists, healers, and community builders for the next trip. If you are of African descent (especially with Haitian or Caribbean roots) and have skills to add to our team, please write us directly:

 

We are looking specifically for folks with experience in art/music/movement  therapy, trauma recovery, sustainable building, & Kreyol translation.

 

AYITI RESURRECT needs your support! Our continued work is contingent upon raising enough funds to cover expenses on the ground, and to assist our Haitian partners, collaborators, and the community in general. We need to raise $5000 by the end of August. Please contribute what you can and spread the word to others who can support. Every drop counts!

 
DIASPORIC VISIONS!
Our tribe has come into a powerful opportunity to acquire a retreat space in Hawaii to plant our dream seeds for community ascension!
The Kulana land in Hilo, Big Island, Hawaii represents the crystallization of a long-lived vision to co-create a communal living village of people committed to being part of a large experiment of creating and nurturing a community that reflects the kind of world we wish to live in.
The land will feature an alternative school, holistic healing arts center, organic farm, art and movement studios, retreat space, and an inter-faith spiritual sanctuary. With a commitment to accessibility and service to marginalized people, the land will be a place for healing, learning, teaching, story telling, grief rituals, team building, art making, food growing and distribution, and spiritual fellowship.
Through the leadership of working class, queer, people of color, indigenous and immigrant people dedicated to personal transformation and social justice through creativity, community, spirituality, and environmental stewardship- we will build the new world we want to see, starting with ourselves and building outward.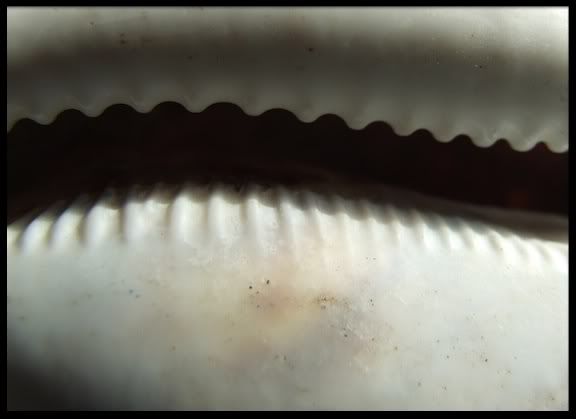 Climbing PoeTree donates 10% of all earned income to support causes that we believe in. If you would like to suggest an organization, project or movement for our next tithing, please let us know!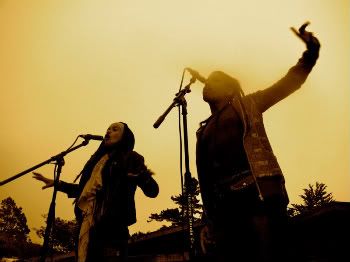 "We were only tricked into believing
that our believing isn't enough
 that there isn't enough  
to go around
but our trust gave me the courage
to challenge their truth as a bluff
their fiction is empty
the hunger is growing
like stomachs swollen and rumbling
revolution is a whisper
that hears you coming..."
Alixa & Naima