Sent to you by moya via Google Reader: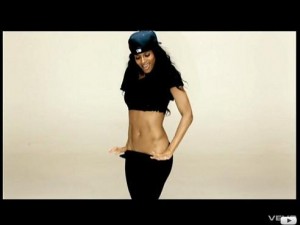 Last week on twitter I was looking for video's featuring Nicki Minaj that featured sexual desire for a guest lecture.
I ended up using the video "Little Freak"  by Usher feat. Nick Minaj.
I stumbled upon Ciara's Ride video yesterday and I was struck by, well how erotic it was.
By erotic I mean conveying sexual desire, conveying feeling.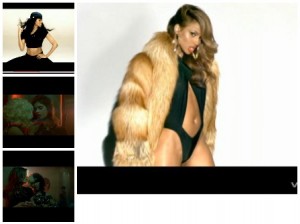 In many ways Ciara in the Ride video is more erotic than Nicki and Usher in Little Freak, even though Nicki Minaj is talking about how many "ho's" she has and how she wants to still Cassie from Puffy.
Reading these two videos against each other, it is clear that there is  sexual desire in the Ciara video whereas there is more eroticism in a  Sunday Night football game than in the Usher/Nicki video.
BET has chosen not to play the Ride video.
The main difference between the two videos is the Ciara's largely features her dancing against a white background.
You are forced to look at her and only her until Ludacris joins her to spit his rhyme.
Whats bugged out is as soon as Luda comes on, Ciara's body is largely reduced to being  a crotch and legs for a meaningful part of the rest of the video.
#ummhmm.
What does it mean that BET refuses to play Ride because they arguably find it too sexually suggestive?
Why is this video banned (or simply not being played) but the 5011 other rap videos with ubiquitous half nude, anonymous video vixens, and video extra's get major rotation?
Here are some of the songs that you can vote for this week on BET.com

Bobby V. ft Plies "Phone #."
Rick Ross "Aston Martin Music."
Gucci Mane "Remember When."
Is Black women's sexuality being displayed on her own terms a threat that compels BET to react with censorship.
"Wait till you See my Dick" is cool but Ride ain't? I mean blood, the simulated orgy scene? #ummhmm. #youain'tgottaLieCraig.

Sexual double standard?
Related posts:
Things you can do from here: